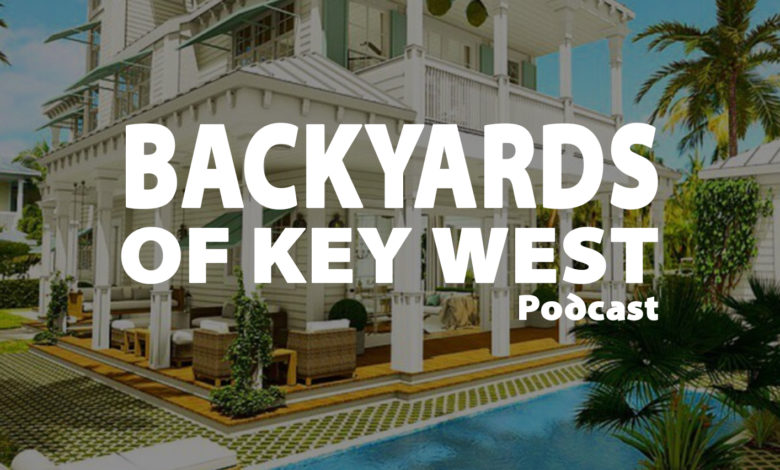 In this episode of the Podcast, Mark Baratto sits down with artists Helen and Ben Harrison to talk about their gallery on White Street, but in a surprise turn of events, ended up talking about their life at sea. I think the below quote sums it up – enjoy!
"In the 1970s my husband, Ben, and I spent four years building a thirty-eight foot sailboat in Costa Rica, a massive project for two gringos in a foreign country. Starting with a bare hull, we designed and constructed this giant sculptural object of functional art using self-taught traditional wood techniques that set the stage for my present work. While traveling and living aboard, which we did for 11 years, I began my transition from boatwork to sculpture."
Read About Their Journey In Sailing Down The Mountain: A Costa Rican Adventure More on Harrison Gallery
Located in the southernmost city in the continental United States, Harrison Gallery has become a local institution, earning a reputation as a destination for some of the best fine art in the area.
A privately owned and operated art studio and show space, the gallery was opened by Helen and Ben Harrison in 1986.
Harrison Gallery represents a select group of artists from whose work, along with that of the Harrison's, make the gallery a truly personal and unique artistic experience that should not be missed.
Website: http://www.harrison-gallery.com
Instagram: http://www.harrison-gallery.com/instagram
Facebook: https://www.facebook.com/harrisongallery
Ben Harrison's music:https://open.spotify.com/artist/2Hy8T1RUaoSDiLKqElGFV4?si=b0ZIGZSIQGi4b24_qEgylg