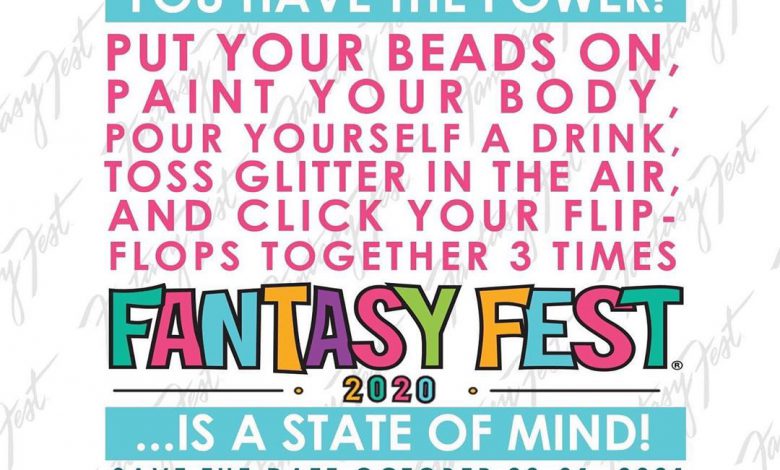 BREAKING NEWS: Fantasy Fest Organizers in Conjunction with the The City of Key West have Cancelled Fantasy Fest 2020.
"With the changing COVID-19 regulations, increasing cases and current CDC guidelines, we have agreed that the most responsible decision we can make is not to host Fantasy Fest in 2020," said the festival director.
Fantasy Fest 2021 is scheduled Oct. 22-31, 2021.
For additional details, please visit the official Fantasy Fest website
Excerpt from fantasyfest.com:
For the first time in 41 years we will be unable to welcome our beloved Fantasy Fest merrymakers, glitter goddesses, leather clad lads, and costumed cohorts to our zany island for the most epic ten days of the year.

Fantasy Fest has become soulfully infused with our festival goers in a way that YOU are what defines this festival. It is with a heavy heart that we cannot host this legendary event in 2020. We will miss you on the streets and in the establishments letting loose and partying in the costumed creative spirit unique to Fantasy Fest. While we cannot host you in person, we can't let a year go by without finding some way to create that Fantasy Fest energy!! Please stay tuned, we will be sharing a few clever ways that you can participate in our merriment from home!!