Things to Do
Flight to Marathon Airport in the Keys from Pompano – Beautiful Views!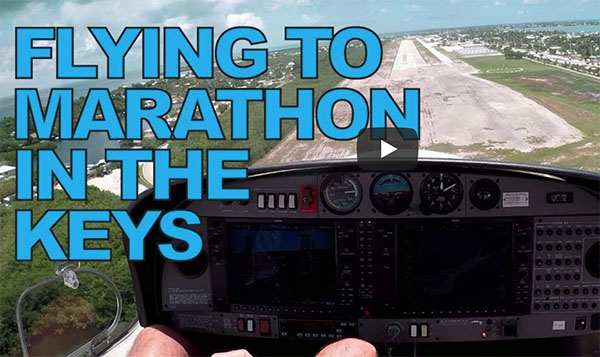 Fly along from Pompano Beach, FL to Marathon, FL with beautiful views of the Florida Keys
Fixed Base Operators
Marathon General Aviation: 305-743-4222; Marathonga.com
Marathon Jet Center: 305-743-1995; Marathonjetcenter.com
International Arrivals
U.S. Customs & Border Protection operates 9 a.m. to 5:30 p.m. Wednesday through Sunday. For more information, call 305-289-2029 or go to www.cbp.gov/contact/ports/key-west.
Pilot Information
AirNav — www.airnav.com/airport/KMTH
NOTAMs — https://pilotweb.nas.faa.gov/PilotWeb/
Airport History
The Marathon Airport opened in 1943. It was built by the U.S. Navy as an auxiliary airfield for Naval Air Station Key West. It was deactivated as a military facility at the end of World War II and transferred to the Monroe County Board of County Commissioners for use as a civilian airport.
For most of its existence, the County owned-and-operated airport has been a general aviation facility. It also has had scheduled passenger airline service for more than 25 years in the past.
On April 20, 2016, for the first time in approximately three decades, U.S. Customs and Immigration service became available at the airport with the completion of a new 4,200-sq-ft permanent Customs and Border Patrol facility located in the former commercial terminal.
Marathon Airport also served an important role during the Screwworm outbreak in 2016 and the response to Hurricane Irma in 2017.