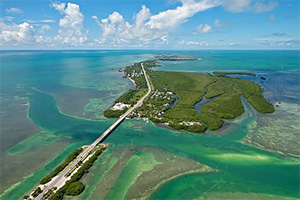 Come and enjoy this 100 Mile total ride from Key Largo down to Key West. This is a two day trip with hotel included. Getaway with us to one of the most beautiful places in Florida and take in the sights from behind your handle bars!
Time & Location
Oct 15, 7:00 AM – Oct 17, 3:00 PM
Meet up Location, 160 S Boyd St, Winter Garden, FL 34787, USA
About the Event
100 Mile Tour Starting In Key Largo Florida down to the Florida Keys.  Itinerary Details are Below:
Friday, October 15, 2021
Loading – 7:00-7:30am
Departure –  7:30am
Arrival-  12:00-12:30pm
Rest and Relax !
Saturday, October 16, 2021
Start Ride to Key West- 7:00am
-Supported SAG stops along route-
End Ride- 1:00-1:30pm @ Key West
Enjoy Key West!
Load Back on Bus to Key Largo: 9:00pm
Sunday, October 17, 2021
Load and Depart Key Largo- 9:00-10:00am
Stop for Lunch- 12:00pm-1:00pm
Arrival Back in Orlando- 3:00pm
Room & Ride Pricing
Room: $400.00  (Both Nights)
Transportation: $200.00
Total: $600.00/ per person
* You're more than welcome to share rooms. Every room has two double beds. Room pricing must be split amongst each other.
[button color="orange" size="medium" link="https://www.apcyclingtours.com/event-details/largo-to-key-west-tour-3?ref=openkeywest" icon="" target="true" nofollow="false"]RSVP for the Key Largo to Key West 100mi bike ride![/button]
About A&P Cycling Tours
What makes our tours unique, besides the routes we choose, is that our coach has been customized for the sole purpose of our cycling tours. With rear loading capability, 30 bikes can be easily loaded on and off. They are then safely secured to the bus with bike fork mounts.
Our luxury liner is fully air conditioned, with a restroom available in the back, as well as TVs throughout.  We have paid careful attention to detail so we are able to ensure a comfortable commute for our passengers to and from each destination.
A&P Cycling tours Website: https://www.apcyclingtours.com/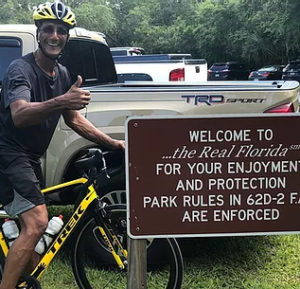 About the owner:
After 50,000 miles, several different locations explored and eight years later, Phil Diehl opened the a&p cycling tours concept. He decided to combine his love of cycling with his thirty-eight years of experience in the motorcoach industry.
Phil's passion for travel, better health, and expertise in the bus business is what brings you a guided cycling tour experience that is unique and authentic. With the owner being the driver, mechanic, as well as an avid rider himself you can trust us when we say that every tour is tailored precisely, with the cyclist in mind; in the best-equipped coach on the road.
Video Recap of the October 2020 ride: