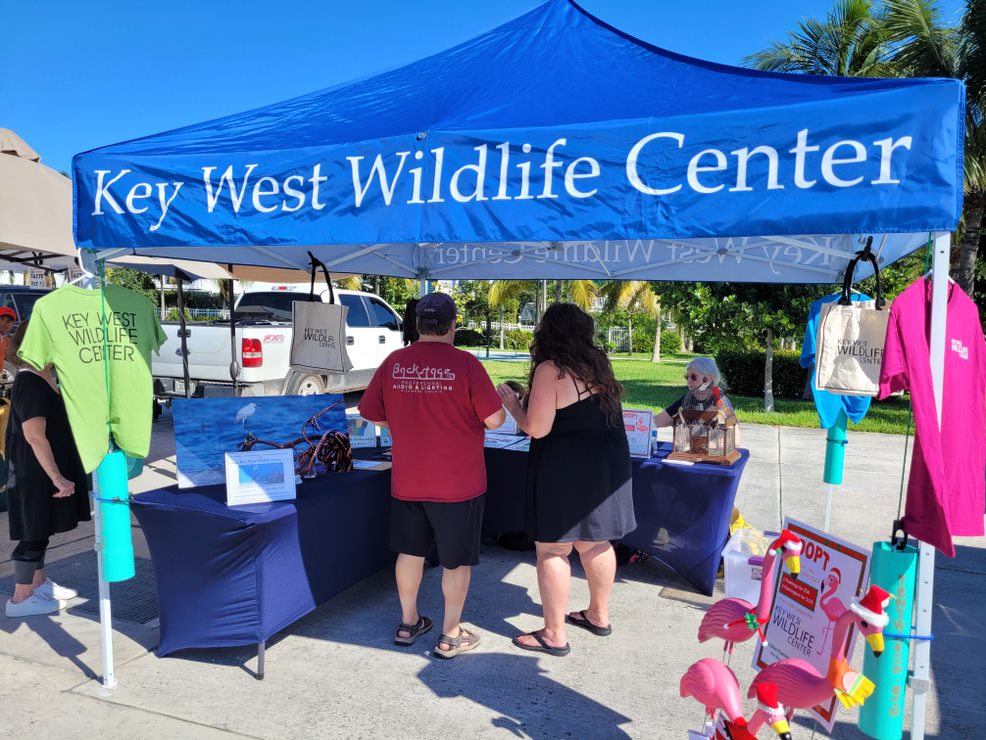 The Key West Artisan Market 'For the Birds' edition is January 15, 2023 10 am to 2 pm at Indigenous Park. Meet the volunteers of the Key West Wildlife Center and donate to help fund wildlife rescue and rehabilitation programs. Guests are invited to take a tour of the Key West Wildlife Center which is located in the park behind the show.
ten to awesome musicians from Tiki Man Radio including Tiffani Green starting at 10:30 am and from noon till 2 pm – Sir CW Colt. Meet talented local writers from the Key West Writers Guild and pick up autographed copies of various works. Guests may also buy tickets to the Key West Wildlife Center fundraiser set for Sunday, February 26, 2023 – 3:00-5:30 pm at the East Martello Gardens.
The market is conveniently located close to the Higgs Beach Dog Park, free West Martello Tower botanical gardens, White Street Pier and of course, the alluring Atlantic ocean across the street at Higgs Beach. The market is 10 am to 2 pm every other Sunday in season, by locals, for locals.
Free entry, free parking. Please BYOB (bring your own bags)
[googlemap src="https://www.google.com/maps/place/Indigenous+Park/@24.548546,-81.7870297,17z/data=!3m1!4b1!4m5!3m4!1s0x88d1b6d1f1dfcdb3:0x77d09e2cab6fd08a!8m2!3d24.548546!4d-81.784841″]