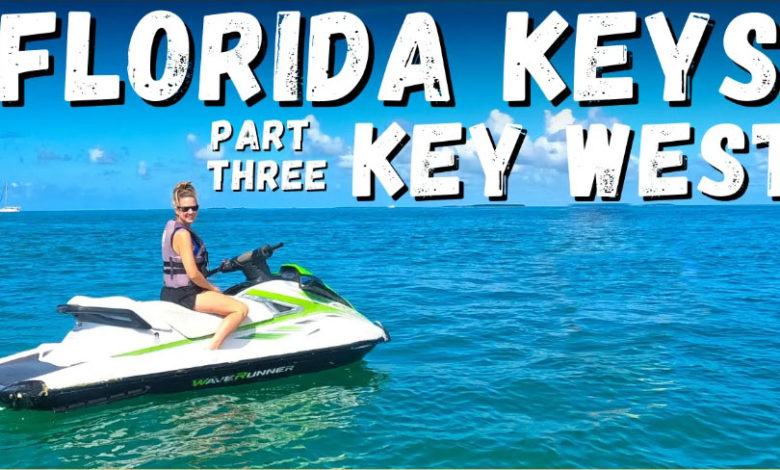 3 part video series by the Newstate Nomads is a deep dive from the Upper Keys, Middle Keys and Ultimately Key West…

0:00 Intro
1:02 Driving the A1A down the Florida Keys
1:20 RV camping in the upper keys – Fiesta Key RV Resort
2:47 Feeding the GIANT Tarpon at Robbie's in Islamorada
4:42 Where to eat when driving through the keys – Lunch at the Hungry Tarpon
6:01 Amazing snorkeling in Islamorada with Sundance Water Sports – Donut Hole Reef
7:52 History of Diving Museum in Islamorada
10:22 Islamorada Beer Co. & Distillery

0:00 Intro
1:03 Sunshine Key RV Resort on Big Pine Key
2:41 Where to wakeboard in the Florida Keys – The Lagoon on Grassy Key
07:08 Pigeon Key and the history of the Overseas Highway
10:36 Famous Lobster Reuben at Keys Fisheries
11:08 Tour the Florida Keys Turtle Hospital in Marathon
12:44 Snorkel with fish and stingrays and hand-feed sharks at Aquarium Encounters

0:00 Intro
1:01 Meet the third generation owners of the famous Boyd's Campground in Key West
3:20 Why you must do a sunset cruise in Key West. Sailing with Sebago Watersports in Key West.
4:28 Jetski tour around Key West with Barefoot Billy's. 27 miles in 90 minutes
7:04 We make a Key Lime Pie with Kermit Carpenter himself!
9:54 Exploring Key West on the World Famous Conch Tour Train!
10:38 Meeting the famous flamingos at the Key West Butterfly and Nature Conservatory
11:23 Trying the delicious Cuban cuisine and coffee at De Lunas Cafe
12:48 Experiencing the Ghosts and Gravestones Key West tour is a must do on the island
14:25 Hop on the Honest Eco Dolphin Watch and Snorkel Tour for adventure led by Marine Biologists and dolphin researchers!