Backyards of Key West podcast
Backyards of Key West Podcast with Mark Baratto 130: Music Festival Talk with Kyle Carter of Mile 0 Fest & RokIsland Fest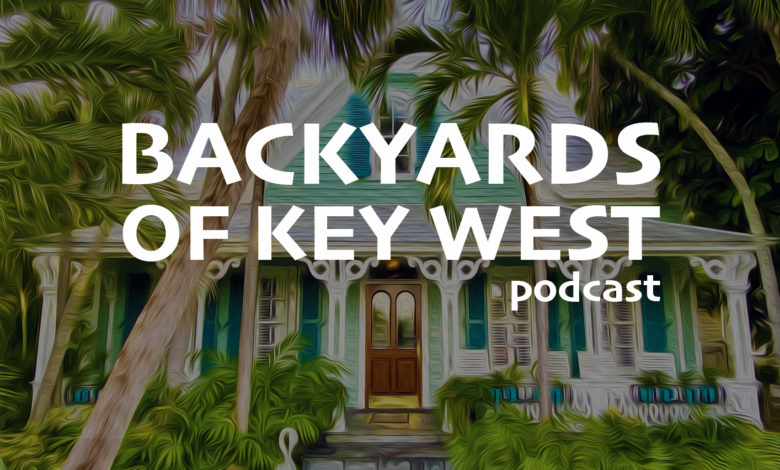 In the episode, Mark Baratto sits down with Kyle Carter to talk about a whole lot of live music… AGAIN!!
The first time we sat together was on December of 2019 and a lot has changed (listen to the previous episode here).
For one thing, Kyle and his team has added another festival called the RokIsland Fest, where the world's greatest rock bands come together to smash eardrums.
More on RokIsland Fest What is RokIsland Fest?
The world's greatest rock bands descend upon the island of Key West for a 4-day music festival in paradise.
When is RokIsland Fest?
January 14th – January 17th, 2022! Do not miss the inaugural event, this will be the rock show of the year that you just cannot miss.
Where is RokIsland Fest?
The southernmost city in the U.S., Key West, Florida! We utilize the Truman Waterfront Park Amphitheater, a beautifully designed facility on the Gulf waters of Key West. This boutique venue offers an unparalleled view from every conceivable spot; rather it is a VIP tent, or a blanket spread out on the grassy hill, every ticket level is sure to thrill.
When can I buy tickets to this incredible event?
Packages and Passes go on sale Monday August 9th, 2021 10 am EST. BE READY TO BUY, this is a small capacity show and tickets will go FAST (4,000 capacity venue…small island, cozy venue, BIG TIME ROCK & ROLL!) Follow us on social media @rokisland for the latest news!
Website: https://www.rokislandfest.com
Instagram: https://www.instagram.com/rokislandfest/
Facebook: https://facebook.com/rokislandfest
More on Mile 0 Fest
Mile 0 Fest was founded in 2017, with it's first year of production being 2018. It was created on the principal of producing a festival that checked all of the boxes: 
Fantastic Line-Up – that has repeat and fan favorites back every year, but also brings in new faces, and fresh talent. The best in Red Dirt Americana
Location, Location, Location – A destination that was enjoyable for everyone! Key West has everything, beaches, fishing, water-sports, history, shopping, dining, dancing, its the perfect vacation.
Fan Bliss – A festival that puts the fans first. No overcrowding here, we are a boutique festival with an attendance cap.  Over a short period of time our attendees have become family. With almost every state represented, music fans from all over the country come together once a year to celebrate the common thread that binds them. The Love of great music.
Flexibility – You want to come VIP and have all of your lodging, passes and extras taken care of with a one-stop shop? You got it! We have an incredible concierge staff that can make that happen. You want to book everything yourself and just get a pass to the festival? We can do that too! (Check out the Packages and Passes page for more detailed information) 
What is Mile 0 Fest? Mile 0 Fest is 5 Day Red Dirt/Americana Music Festival in Paradise (aka Key West). 
When is Mile 0 Fest?  It is held annually in January, with the dates announced late spring the year before and the line-up announced in July every year. 
Where is Mile 0 Fest?  Mile 0 Fest is held in Key West, Florida. We utilize numerous stages all over the island with our biggest stage being the Truman Waterfront Park Amphitheater. Local venues like The Smokin' Tuna, Dante's Pool Bar & Restaurant, The Southernmost Beach Resort & Cafe, The Southernmost House, Sunset Pier, Key West Theater, The San Carlos Institute, Fury Cruises and many more are also utilized through out the week to provide ample opportunity to check out Key West while enjoying your favorite Red Dirt/Americana Artists. 
Who Plays Mile 0 Fest? Only the best in Red Dirt & Americana. Past year's performers have included, Jason Isbell, Whiskey Myers, Robert Earl Keen, Lucero, Trampled By Turtles, Turnpike Troubadours, Shinyribs, Mike & The Moonpies, Jamie Lin Wilson, Jamie Wyatt, John Moreland, John Fullbright, American Aquarium, Senora May, Will Hoge, Hayes Carll, The Great Divide, Cody Canada & The Departed, Bonnie Bishop, Todd Snider, Paul Thorn, Pat Green, Jason Boland & The Stragglers, Walt & Tina Wilkins, Jason Eady, Courtney Patton, Shane Smith & The Saints and many more. 2022's Line-Up will be announced in July 2021. Click HERE to see past year's line-ups. 
Website: https://mile0fest.com
Instagram: https://www.instagram.com/MILE0FESTKEYWEST/
Facebook: https://www.facebook.com/mile0festkeywest/
YouTube: https://www.youtube.com/channel/UCvm3kRUG1YVVNnE-02FLIAw/videos