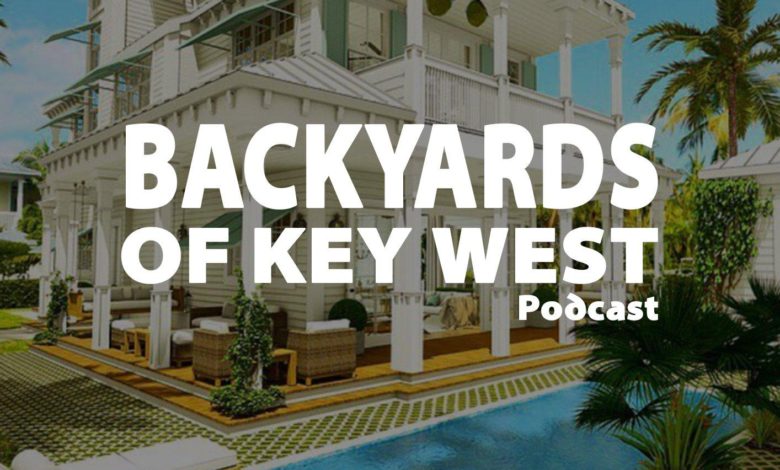 In the episode, Mark Baratto sits down with Kyle Carter to talk about a whole lot of live music.
We talk about his involvement in the Songwriters Sessions, Songwriters Festival, and his own creation, Mile 0 Fest.
Kyle and his family were living, what most consider to be a "comfortable life," but something was missing.
After falling in love with Key West, Kyle sold it all and took his love for music to his newly beloved island paradise.
Living a "comfortable life" may sound good on paper, but in the end, going after your dreams is what LIFE is all about.
More on Mile 0 Fest – (Jan 28 – Feb 1)
Mile 0 Fest was founded in 2017, with its first year of production being 2018. It was created on the principle of producing a festival that checked all of the boxes:
Fantastic Line-Up – that has repeat and fan favorites back every year, but also brings in new faces, and fresh talent. The best in Red Dirt Americana
Location, Location, Location – A destination that was enjoyable for everyone! Key West has everything, beaches, fishing, water-sports, history, shopping, dining, dancing, its the perfect vacation.
Fan Bliss – A festival that puts the fans first. No overcrowding here, we are a boutique festival with an attendance cap.  Over a short period of time, our attendees have become family. With almost every state represented, music fans from all over the country come together once a year to celebrate the common thread that binds them. The Love of great music.
Flexibility – You want to come as a VIP and have all of your lodgings, passes, and extras are taken care of with a one-stop-shop? You got it! We have an incredible concierge staff that can make that happen. You want to book everything yourself and just get a pass to the festival? We can do that too! (Check out the Packages and Passes page for more detailed information)
What is Mile 0 Fest? Mile 0 Fest is a 4 Day Red Dirt/Americana Music Festival in Paradise (aka Key West).
When is Mile 0 Fest? The third annual Mile 0 Fest will be January 28th-February 1st. We have our Duval Street Kick-Off Party on Tuesday, January 28th, 2020. It is open to the public and is a free show for everyone. So although the festival is a four-day festival, you want to come in the day before and enjoy the kick-off party.
Where is Mile 0 Fest? Mile 0 Fest is held in Key West, Florida. We utilize numerous stages all over the island with our biggest stage being the Truman Waterfront Park Amphitheater. Local venues like The Smokin' Tuna, Irish Kevin's, Durty Harry's, Viva Saloon, The Southernmost Beach Resort & Cafe, The Southernmost House, Sunset Pier, Cowboy Bill's, Key West Theater, The San Carlos Institute, Fury Cruises and many more are also utilized throughout the week to provide ample opportunity to check out Key West while enjoying your favorite Red Dirt/Americana Artists.
Who Plays Mile 0 Fest? Only the best in Red Dirt & Americana. Past year's performers have included, Trampled By Turtles, Turnpike Troubadours, Stoney Larue, Shinyribs, Mike & The Moonpies, Jamie Lin Wilson, Jamie Wyatt, John Moreland, John Fullbright, American Aquarium, The Great Divide, Cody Canada & The Departed, Bonnie Bishop, Todd Snider, Paul Thorn, Pat Green, Jason Boland & The Stragglers, The Mavericks, Walt & Tina Wilkins, Jason Eady, Courtney Patton, William Clark Green and many more. 2020's line-up is looking to be the biggest yet with Jason Isbell and the 400 Unit, Robert Earl Keen, Randy Rogers Band & Whiskey Myers taking the headlining spots. Click HERE to see the full 2020 line-up and past year's line-ups.
Website: https://mile0fest.com
Intsagram: https://www.instagram.com/mile0festkeywest
Facebook: https://www.facebook.com/mile0festkeywest
Twitter: https://twitter.com/Mile0Fest
Florida Weekly Article: https://keywest.floridaweekly.com/articles/mile-0-fest