Backyards of Key West podcast
Backyards of Key West Podcast with Mark Baratto 37: The Status of Key West with Scott Atwell of the Chamber of Commerce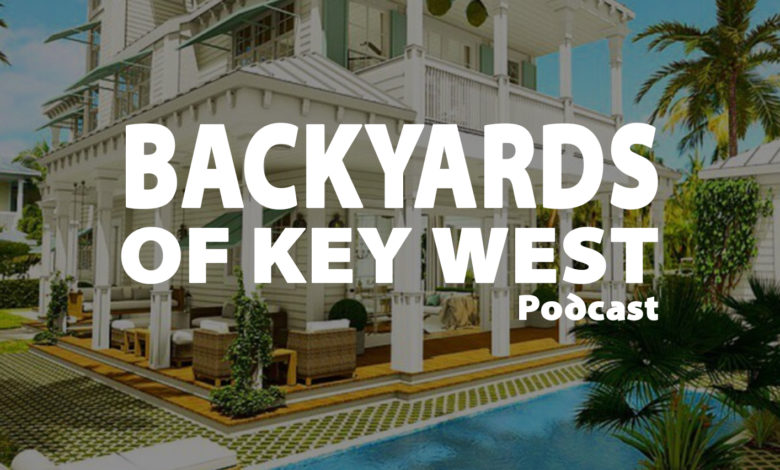 This episode is a first for me. As some of you may know, I record these episodes months in advance and have collected 6 months' worth of podcasts to put out.
With times like this, I reached out to Scott Atwell, the Executive VP & CEO of the Key West Chamber of Commerce to bring you as many helpful tips as we can for your business. We recorded this episode on April 2nd, and it is airing on April 3rd, so we can provide the best up to date information.
You may have heard my offering within this episode. Below is my email address, and if you don't have a website or social medial account and you are a Key West business, I am offering my service free of charge to get you up and running.
You can email me at mark@backyardsofkeywest.com and we can have a chat about getting you up and running.
Also, if you want to start your very own podcast, I put together a how-to guide found here: https://backyardsofkeywest.com/how-to-start-a-podcast/
Lastly, here is the COVID-19 Economic Injury Disaster Loan Application link I mentioned: https://covid19relief.sba.gov/
More on the Key West Chamber of Commerce
"The mission of the Greater Key West Chamber of Commerce is to serve its members and maintain and promote a viable economy for the businesses and working people of Key West"
For more information on how the Key West Chamber can help you or your business please contact them at 305-294-2587.
Website: https://www.keywestchamber.org
Instagram: https://www.instagram.com/keywestchamber/
Facebook: https://www.facebook.com/KeyWestChamber/
YouTube: https://www.youtube.com/user/keywestchamber
Small Business Help
A message from the Chamber:
There are four different programs featured in our recent newsletter, shared by SBDC. These include:
• the Florida Small Business Emergency Bridge Loan Program • SBA Economic Injury Disaster Loan Program • SBA Payroll Support through the CARES Act • Florida DEO Payroll Support Program.
These loans are different than ones that have been offered in previous disasters.
For the recap of those programs shared in the newsletter, go to https://bit.ly/347v4o7
For the FAQ forwarded to us by US Senator Rick Scotts Office on the CARES Act, go to https://bit.ly/343eZjd
For the Coronavirus and a Business Assistance Program Information sheet provided by Monroe County, go to https://bit.ly/3aNcaFu
Several of our local financial institutions can assist their customers with SBA loans, although they are waiting for further instructions from the Federal Government you can reach out to your local bank for future guidance.
First State Bank of the Florida Keys  Existing First State Bank customers who would like to be contacted to apply as soon as the SBA program is released, can fill out a Contact Request Form on the Bank's website www.KeysBank.com/sba-loan-contact-request
or contact Brad Lutz, AVP Commercial Lending, at 305-293-7163 or BradL@KeysBank.com.   For non-SBA loans, call 305-296-8535.
BB&T, now Truist Both new and Existing clients seeking CARES solutions should contact Jay W. Hall or Dale Bittner directly at:   Jay W. Hall: 305-292-3832 or jay.hall@bbandt.com Dale Bittner: 305-292-3842 or dbittner@bbandt.com
Centennial Bank Existing Customers can reach out to their loan officer directly; non-customers can contact Mark Todaro at 305-676-3145.
IBERIABANK  Existing Customers can contact the following: Jacqueline Luhta, Business Development Officer, 305-809-8987 Trich Worthington, Group Branch Manager, 305-289-5820