Backyards of Key West podcast
Backyards of Key West Podcast with Mark Baratto 41: The Art of Photography with DE LA Gallery Co-Owner Jeff Rodriguez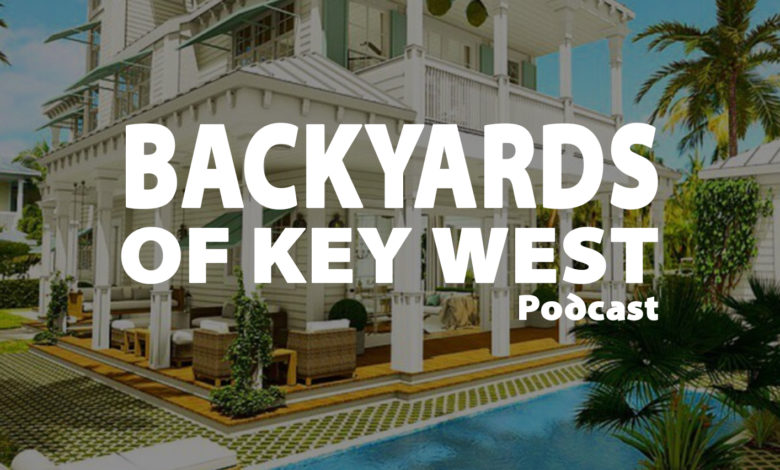 In this episode, Mark Baratto sits down with Master Framer, Jeff Rodriguez.
Jeff is the co-owner of DE LA Gallery, located in Key West, FL and Charleston, SC, AND the co-owner of Art Warehouse, located in Key West.
I visited Jeff at his Key West gallery where we talked about his wildly talented partner, photographer/artist Jorge de la Torriente, how they met, and how they turned a dream into a thriving business.
This episode was recorded on the 3rd of March, right before the shut down for COVID-19 began.
NOTE – Jeff and I recorded an intro on this episode that was recorded on Thursday, April 30th, to talk about the status of both galleries and how he is offering additional sources of income for digital photographers out there.
More on DE LA Gallery
Website: https://www.delagallery.com
Intagram: https://www.instagram.com/delagallery/
Facebook: https://www.facebook.com/DeLaGallery/
WHO WE ARE
We're photographer/artist Jorge de la Torriente and master framer Jeffrey Rodriguez. We started out as friends and now we are family.
We specialize in large format coastal, seaside, & landscape fine art photography.
We print and frame all of the images in-house, where Jorge's singular artistic vision + Jeffrey's precision, expert craftsmanship and attention to detail combine to make each piece one of a kind.
We specialize in serving new and seasoned collectors looking for one-of-a-kind, museum-quality, and large format fine art photography through our Key West gallery and our online home.
WHAT MAKES US DIFFERENT
We're not a collective run by artists or a traditional art gallery. As a self-represented artist with my own gallery, you'll enjoy a tailored buying experience because you are buying directly from the artist.
We get to know our collectors individually. Which allows us to provide a highly customized art buying experience, that is designed to meet your specific needs as a collector. We use the latest in printing, framing techniques and technology to produce everything in house. This allows us to produce a museum quality finished piece that very few can reproduce. Our finished pieces are all individually made to order, and we offer lots of flexibility in customizing the art to fit your need.
If you're in town, we invite you to visit us in person. We're located across from the historic La Concha Hotel on Duval St. Come in, relax and enjoy the calming visions of the Florida Keys and surrounding areas. Let us help you find that special piece that's meant to be in your collection.
If you're shopping with us online, we invite you to explore our site. Browse limited edition collections or sign up for our newsletter to keep up with the latest DE LA Gallery news.
Gallery Locations
KEY WEST 419 Duval St Key West, FL 33040 (305) 395-2210
CHARLESTON 36 North Market St. Unit #102 Charleston, SC 29401
The Art Warehouse
Website: http://www.artwarehousekw.com
Instagram: https://www.instagram.com/artwarehousekw/
Facebook: https://www.facebook.com/Art-Warehouse-127489124009667/
Art Warehouse.  The Custom Framing Experts.
At Art Warehouse, we believe art and creativity are all inspired by people, places, and things in the world around us.  Come visit our showroom and let us share some inspiring custom framing ideas with you.
Family owned and operated for 34 years, we cater to the picture framing needs of everyone from fine art galleries to a proud mom framing her child's first drawing.
Whether you are preserving a precious heirloom or enhancing the look of a piece of art, Art Warehouse is the name you can trust.  Our passion lies in seeing the genuine look of enjoyment and satisfaction on our customer's faces.  Come check us out.  We love what we do!
Location
3436 Duck Ave Key West, FL 33040 (305) 307-6102