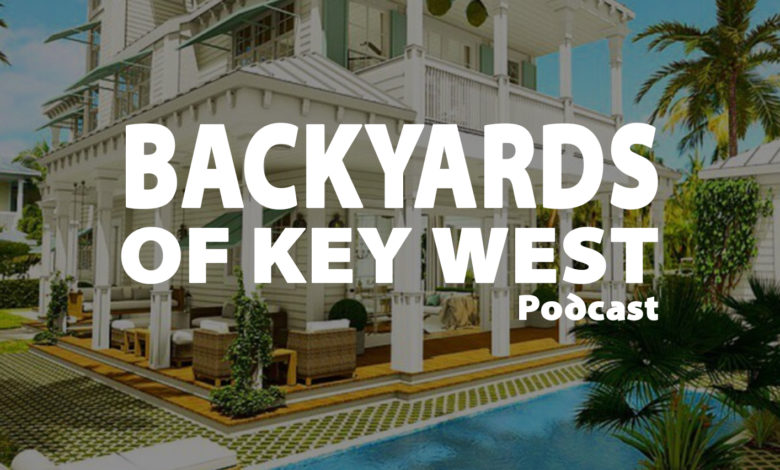 In this episode, Mark Baratto sits down with the co-owner of The Green Pineapple at the Perry Hotel, Rebecca Schwab-Talpas.
We talk about her career start in retail, why she decided to open up the shop at the Perry, her yoga teachings, and her cookbook club :).
This episode was recorded months before COVID lockdown and since then, Rebecca has taken most of her yoga classes online, so make sure to check out her schedule https://mindbody.io/locations/salute-to-the-sol
The Green Pineapple at the Perry Hotel
The Green Pineapple offers a lovely blend of goods and services to help you feel happy and healthier. Our lifestyle boutiques feature men's and women's apparel, handmade jewelry, accessories and much more.
Address The Perry Hotel 7001 Shrimp Rd, Key West, FL 33040
Facebook: https://www.facebook.com/greenpineappleperry/
Instagram: https://www.instagram.com/greenpineapple_perry/
More on Rebecca Schwab-Talpas
Rebecca is the owner of Salute to the Sol and has been teaching and practicing yoga in the Florida Keys since 2015. She is a certified yoga instructor, E-RYT 200, YACEP with Yoga Alliance. She enjoys creating an environment that allows you to tap into your inner and outer strength and flexibility. Although alignment is central to her classes, the joy of a yoga practice is that it is not taken too seriously. Smiling from the heart is where it is at!
Website: https://salutetothesol.com
Instagram: https://www.instagram.com/salute_to_the_sol_yoga/
Facebook: https://www.facebook.com/saluetothesol/
Virtual Yoga Classes: https://mindbody.io/locations/salute-to-the-sol