Fringe Theater presents Sharr White's thrilling drama The Other Place, April 12-22 at 7pm at the
Key West Armory, located at 600 White Street.
The play is written by the award-winning playwright, Sharr White whose plays have been
performed both on and off Broadway. In fact, his current play, Pictures from Home, opened at
Studio 54 in January of this year.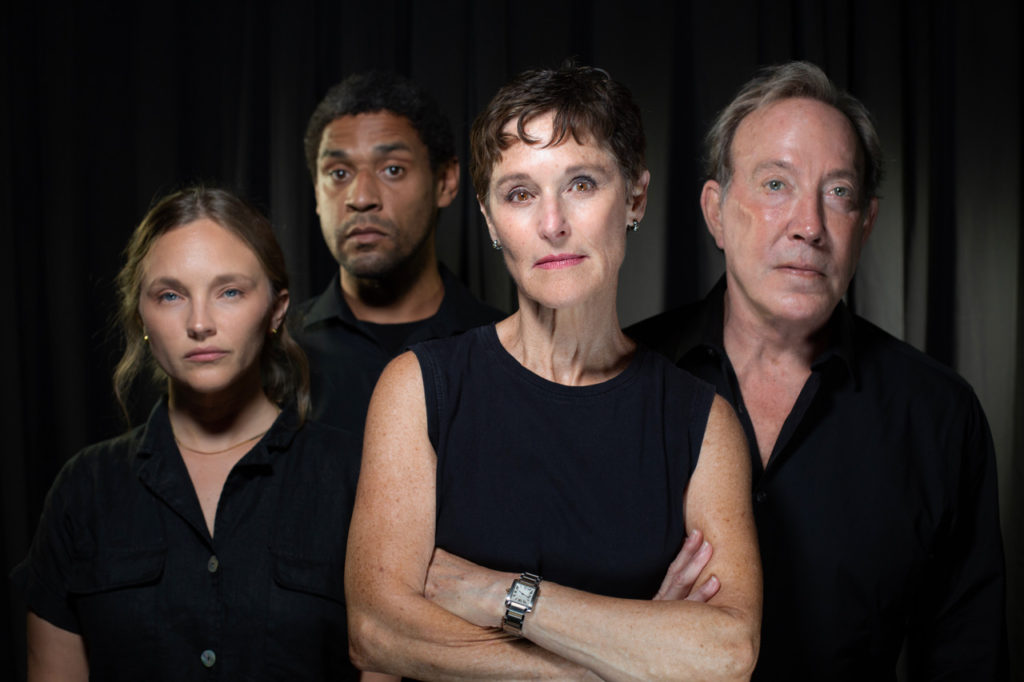 The Other Place, which opened at the MCC Theater with Laurie Metcalf in 2011, received the
Playwrights First Award, the Theatre Visions Fund Award, and a nomination for the Outer Critics
Circle for Outstanding New Off-Broadway Play.
The Other Place is a psychological drama that explores the disorienting turns that Juliana
Smithton's personal life takes just as her neurological research is poised to revolutionize the
medical field. Divorce, marital affairs, and an estranged daughter create the backdrop to an
unfolding mystery. The truth awaits, but only at The Other Place.
Variety calls the play "A haunting drama," and the San Francisco Chronical proclaims it
"Tantalizingly intense, and edgily suspenseful."
The Other Place is directed by Rebecca Tomlinson, Fringe Theater's Managing Artistic Director.
"This is an incredible script. A play like this allows for a range of approaches in staging. We've
chosen a very abstract style which I think our audiences will find intriguing."
The Other Place stars Wende Shoer as Juliana Smithton. Audiences will remember Wende from
Fringe's Diva and The Clean House. "Audiences are used to seeing Wende shine in comic roles,"
Rebecca continues. "This play showcases her equally significant talent for drama."
Juliana's husband is played by Michael Mulligan, a veteran stage actor who has performed to rave
reviews on all of the island's stages. The versatile Martha Hooten-Hattingh and Richard Quint
complete the acting ensemble by portraying a variety of characters who move forward the play's
unfolding mystery.
Fringe's production team includes Light Designer Kendall Cameron, Sound Designer Su Nubia,
Board Op and Multi-Media Consultant Aramis Ikatu, Stage Manager Samantha Laskey, and the
Construction Dream Team Don Lynch, Charlie Bengel, Jim Beyl. The show is sponsored by Cory
Held & Jeffrey Grosky of Preferred Properties with the bar sponsored by The Gardens Hotel.
Sharr White's The Other Place runs April 12-22 at 7pm at the Key West Armory. Tickets are $35
and $50 and can be purchased by phone at 305-731-0581 or online at www.fringetheater.org.
Seating is limited. Advanced tickets are encouraged. For more information on Fringe Theater or this
show, email info@fringetheater.org.
Get Tickets for The Other Place