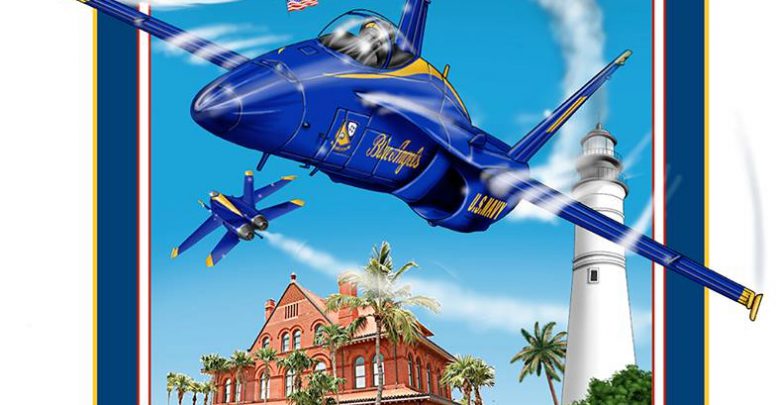 Southernmost Air Show Spectacular in Key West, FL
Cost: Free to General Public and FREE PARKING!
Event Dates: March 30 & 31, 2019
Gates Open: 9:00 am
Air Show begins 10:30 am
Blue Angels Fly: 2:30 pm
The U.S. Navy Flight Demonstration Team The Blue Angels and other military and civilian aerial performances will fill the skies of the Florida Keys on Saturday and Sunday, March 30 and 31, 2019, at the Naval Air Station Key West "Southernmost Air Spectacular" air show at Boca Chica Field.
Join us for the largest family-oriented event in the Keys as we celebration "Women in Aviation" with a focus on the Future of Flight!
In addition to the Blue Angels, the air station will invite aerial demonstrations by military and civilian performers, and static military and vintage aircraft. A final schedule of events will be announced at a later date.
General admission is free & reserved seating will be available for purchase in September/October 2018. Visit www.NavyMWRKeyWest.com for additional information on becoming a sponsor, preferred exhibitor, food vendor and how to volunteer.
Featuring Air Show Performances from the US Navy Blue Angels, Patty Wagstaff and Ashley Shelton
Event Website: http://airshowkeywest.com

Key West Air Show Best Hotels are going quick! Don't snooze on these deals or they'll blow fast you like the Blue Angels!
We've got the best Key West Hotel Deals & Discounts
available! Book FAST, limited availability!
Patty Wagstaff:
Images copyright of their respective owners