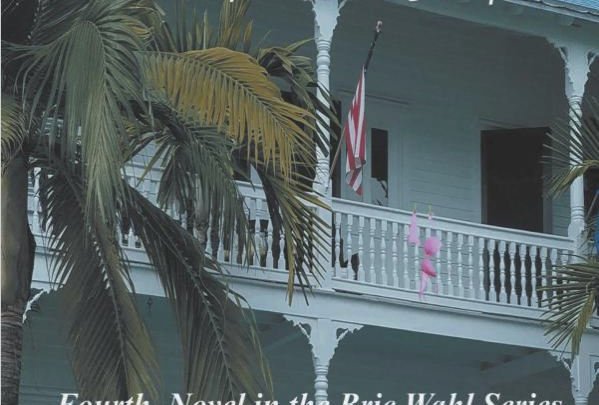 Russel Bricklin "Bric" Wahl has decided to dial his manic life down a little. Bric and his buddy John "Rumpy" Rumpendorfer have joined to convert his millions in gold treasure by buying a peaceful and historic mansion and converting it into a luxurious adults-only bed & breakfast with a clothing optional pool and a staff that makes Nobody's Inn the perfect Key West Hideaway. But a haunted house with three ghosts and a huge, antique, emerald studded cross from the 1715 Spanish plate fleet wrecks make life at the mansion far from uneventful. Treasure seekers, both legitimate and crooked, old family members, and a few new characters keep things interesting. There's something different every day at Nobody's Inn.
Author: Wayne Gales
Series: Bric Wahl (Book 4)
Paperback: 249 pages
Publisher: CreateSpace Independent Publishing Platform (December 23, 2018)
Language: English
ISBN-10: 1981914099
ISBN-13: 978-1981914098
Product Dimensions: 6 x 0.6 x 9 inches
Biography
To look at Wayne Gales' list of accomplishments, you would either think he has a great imagination, or he's packed a lot into his life. Author of the "Bric Wahl Series, Gales is a former motorcycle and car racer, gourmet chef, world traveler (24 countries and all 50 states), airline employee, tour operator, rock & roll and country musician, hotel Sales and Marketing Director, and most lately, published author.
"My late father said 'write what you know about' I did lots of articles and stories about my racing, mostly off-road racing, like the Baja 1000." Says Gales. "When I moved to the Florida Keys in 1997 I started doing articles for the Key West Citizen. They were mostly local light humor. I always had this novel rattling around in my head. When my wife Tina started working nights in December of 2009, I sat down at the keyboard and cranked out what became Treasure Key. Ten years later, I'm still at it.
While the Bric Wahl Series are fictional novels about a single father in Key West, Gales dug deep into his own persona to write the books. Living in Key West as Director of Sales and Marketing at Ocean Key Resort off and on for several years, he had two teenage children at the time and lived in a houseboat like his fictional main character in the novel, Russell Bricklin "Bric" Wahl. His heritage goes back in the Keys over ten generations, and the time spent pouring over microfilm in the Key West library presented him with a wealth of historical information that also contributed to the book.
Wayne's retired and living in central Florida with his wife Tina