Backyards of Key West podcast
Backyards of Key West Podcast with Mark Baratto 203: #203 – Musician Howard Livingston is "Livin' on Key West Time"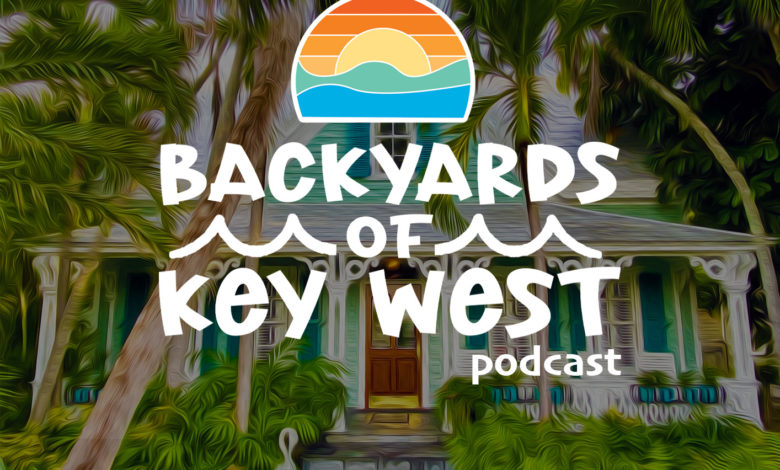 In this episode, Mark Baratto sits down with singer-songwriter, Howard Livingston.
We talk about how he started his career as a musician and how he is a successful musician with no agent or record label.
More on Howard Livingston
Howie actually did what many folks dream of doing: he gave up the workaday world, moved to the Florida Keys, and became a musician. He is a native of the mountains of eastern Kentucky and moved to Indiana at age 13. Howie learned the guitar in his youth and played in a band as a teenager. After high school, he moved to Chicago, studied engineering, and launched a business manufacturing parts for diesel engines.
Twenty years later he traveled to the Florida Keys, where he developed a severe case of "Keys Fever", he never wanted to leave. The more he visited, the more music and the Florida Keys called out to him. Finally, he surrendered. The islands called both him and his guitar. He moved to the tiny sun-soaked island of Summerland Key, 24 miles from Key West, where he teamed up with a group of talented musicians and The Mile Marker 24 Band was born. Howie has been the recipient of ten Trop Rock Music Association's awards, including Trop Rock Entertainer of The Year, Album of the Year, Song of the Year and Band of the Year. He has been featured on The Today Show, Good Morning America, The Early Show, The Travel Channel, and The Weather Channel. In 2020 Howie was a guest on Samantha Brown's Places To Love and four of his songs were used in the episode. Howie's song The Vandenberg was featured on PBS's "Changing Seas" program. His song "Living On An Island" was the theme song for the Discovery Network's "Buying The Beach" series, and Howie and his wife Cyndy starred in the first episode. In addition, Howie hosted the DirectTV series "Key West Time." The show focused on lifestyles and recreation in the Florida Keys and went out to 16 million households worldwide.
The Florida Keys has a yearly public voting program for the "Best Of". Howie is a 7-time winner of this award.. Howie and Cyndy focus on many charities but their most loved is Care Camps, a nonprofit organization that sends kids with cancer and their siblings to specialized summer camps. Howie and Cyndy along with his "Friend Club," the Southernmost Coconut Castaways have raised over $1,000,000 for these wonderful children.
Website:  https://howardlivingston.com/ Facebook:  https://www.facebook.com/HowardLivingstonAndTheMileMarker24Band/