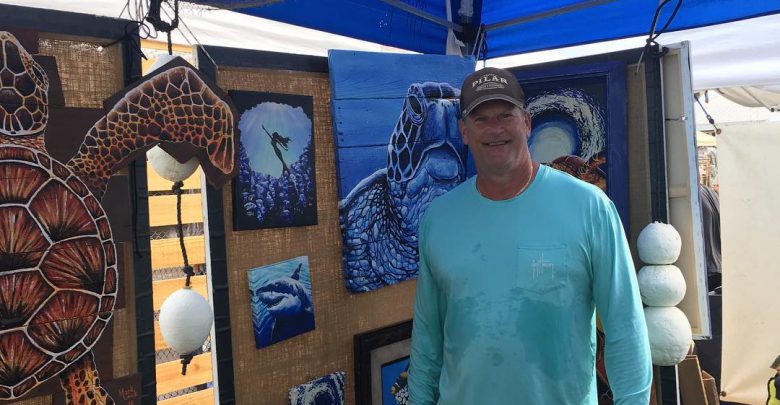 The Gigantic Nautical Flea Market, held on February 23 & 24, 2019, is a super place to get great bargains on boating fishing, diving, and nautical themed gear. The event raises money for college scholarships for Upper Keys youth.
Nearly 300 vendors provide bargains on every aisle. The treasures run from boats, motors, anchors, davits, and lures to sun dresses, jewelry, and sun glasses. Small vendors bring in speciality items from around the country and large companies offer special show-priced packages on boats, motors, and other nautical gear.
The best plan is to park at Coral Shores High School at Mile Marker 90 and ride the constantly-running free shuttle bus service to the park. Parking is free and Rotary asks for a $5 scholarship contribution from adults. The event starts each morning by 8AM with a $6 all-you-can-eat pancake breakfast, so come early and spend the day. Sun and fun, great bargains, food, and friends; we've got it all at the Gigantic Nautical Flea Market!
February 23 and 24, 2019 (Saturday and Sunday)