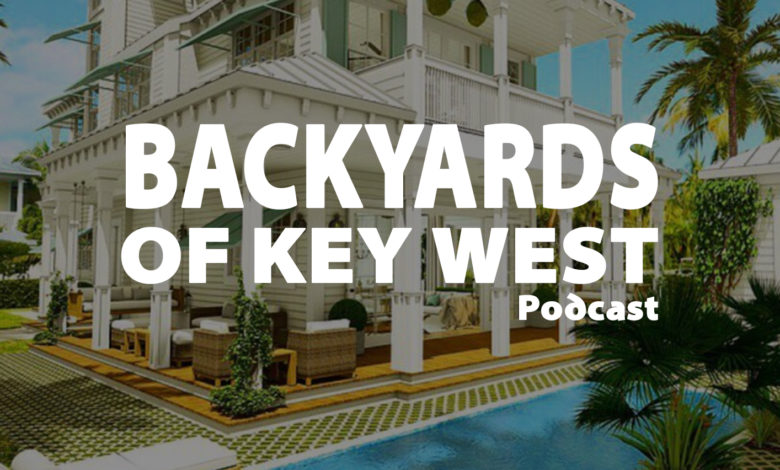 In our first episode, Mark Baratto speaks with Nadene Grossman Orr who handles all of the planning for Fantasy Fest, the Annual Key West Songwriters Festival, and many more events through her company We've Got The Keys.
We go deep into why she moved to Key West and what she loves about living and working here, and some of her favorite spots in town to eat drink and be merry.
MORE ON NADENE
Nadene arrived in Key West Florida in 1991 just after Graduation from SUNY Geneseo. Looking back on her introduction to Island Life – she established a strong foundation with the best Key West jobs … Cocktail Server, Crew on the Catamarans, and Concierge! The 3 C's! She learned the Island inside and out and made lasting friendships that grew into the professional relationships she has today with so many local business owners and industry professionals.
So in love with the Island Lifestyle – Nadene turned her passion into Business in 2004 – establishing We've Got the Keys – Wedding & Event Planners for the Florida Keys. We Coordinated nearly 800 Destination Weddings up until December 2015 when we changed our focus to Corporate Events, Destination Management and Producing City-Wide Festivals & Events.
With an eye for detail, Nadene's focus is on designing creative Incentive Travel programs for our corporate clients, introducing visitors to uniquely Key West experiences, customized tours, one of a kind adventures and culinary delights – Nadene & her Team challenge themselves daily to delight, impress and inspire our guests!
Nadene is thrilled to be a producer for the Annual Key West Songwriters Festival – founded in 1994 – this event is the largest of its kind – bringing more than 175 Performing Singer-Songwriters to Key West each year to perform their original music on Key West's intimate stages – including beaches, bars, theaters and boats!
One of the founding producers of the Annual Key West Film Festival, Nadene and her team at We've got the Keys helped to establish this new festival for Key West – founded in 2012 we worked with the Film Festival for its first Three Years.
With a deep sense of Community involvement – Supporting local events and non-profit organizations over the years has been an integral part of our work. In November 2015 Nadene proudly accepted the role of Event Director for AIDS Help Inc. – coordinating their annual local events, including Taste of Key West, Vintners Dinner, Tree of Hope, & The Coronation for King & Queen of Fantasy Fest.
January 2017 Nadene was selected to become the new Director of FANTASY FEST! The We've got the Keys Team took on their Biggest EVENT to date! Fantasy Fest is one of Key West's largest and most iconic Festivals – originating in 1979 – this Festival is world-famous. Proudly partnering with Wonderdog Studios and expanding our Event Staff to take Fantasy Fest into the Future and Beyond!
We've Got The Keys: https://www.wevegotthekeys.com
Facebook Page: https://www.facebook.com/wevegotthekeys
Twitter: https://twitter.com/wevegotthekeys
Pinterest: https://www.pinterest.com/wevegotthekeys
LinkedIn: https://www.linkedin.com/in/wevegotthekeys
Instagram: https://www.instagram.com/wevegotthekeys